Hello friend!
Looking for an easy, delicious homemade pizza with no crust to roll out? Try this one!
The crust is a quick to make batter that bakes in 15 minutes.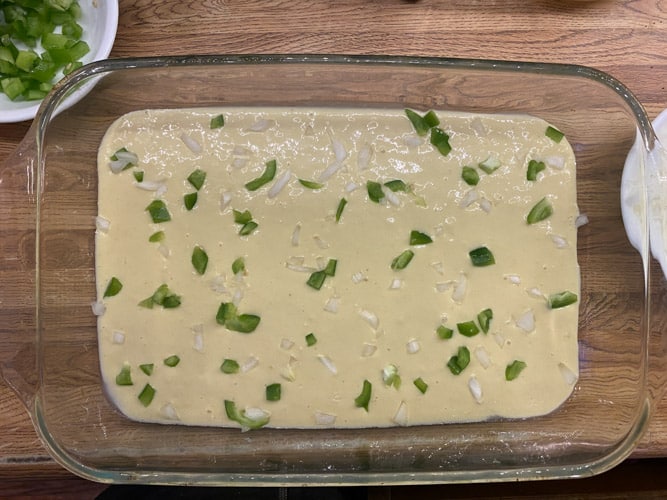 Then you add all your favorite pizza toppings…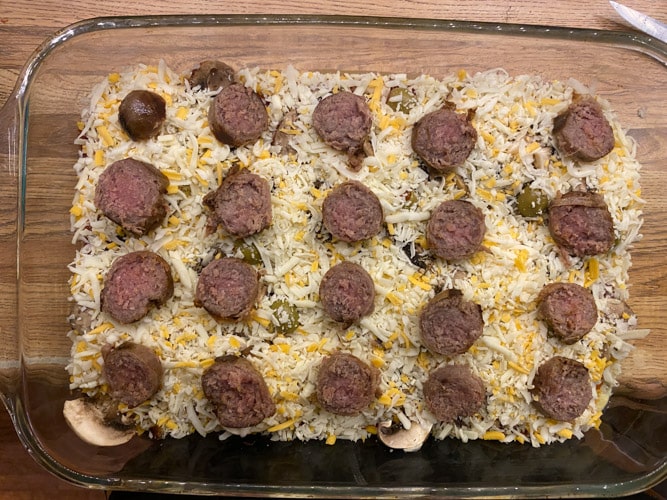 …and bake for about 5 minutes more.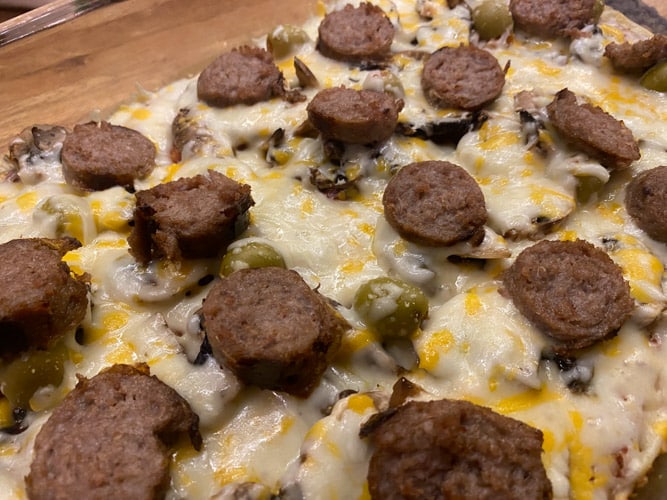 And there you go. An easy to make pizza for any family. 😋
Here's the recipe: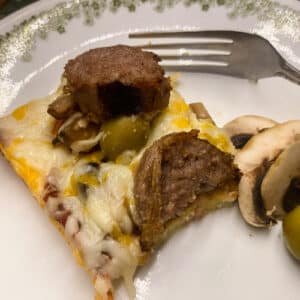 Less-than-an-hour Homemade Pizza
Try this homemade pizza that's super fast to make and have on the table for a hungry family.
Ingredients
Crust batter
1

cup

flour

1

tsp

salt

1

tsp

garlic

2/3

cup

milk

2

eggs
Homemade pizza sauce
1

6 oz

can of tomato sauce

1/2

tsp

garlic

1/2

tsp

basil

1/2

tsp

oregano

1/2

tsp

sage

1/2

tsp

onion powder

1/2

tsp

salt
Topping options
2

cooked all-pork bratwursts

1/2

lb

shredded ham

1/2

lb

pork breakfast sausage

1

cup

cheese

onions

green peppers

mushrooms

olives
Instructions
Preheat the oven to 400 degrees.

Mix together all the crust ingredients in a bowl.

Pour batter into 9×13 pan.

Add any veggies to the batter that you'd like partially cooked (like onions/peppers).

Bake in oven for 15 minutes.

While the batter is baking, chop up preferred veggie toppings, brown/prepare preferred meat, and mix up pizza sauce. This could be done the night before to make an even faster pizza.

Remove crust from oven, spread on pizza sauce, meats, veggies and cheese and return to the oven for about 5 minutes, or until the cheese is melted.
Notes
This recipe can easily be doubled or tripled for a larger group or family. Mix up the crust in separate bowls for each pan of pizza or, as I recently tried and it worked great, mix up your multiple batch in ONE bowl and then weigh it out for each pan. Even crust, less bowls to wash!
I try to cut up veggies, prepare any meat ahead of time to make the process go even faster. Keep prepared items in fridge until ready to use.
---
A peek at our week, early February 2022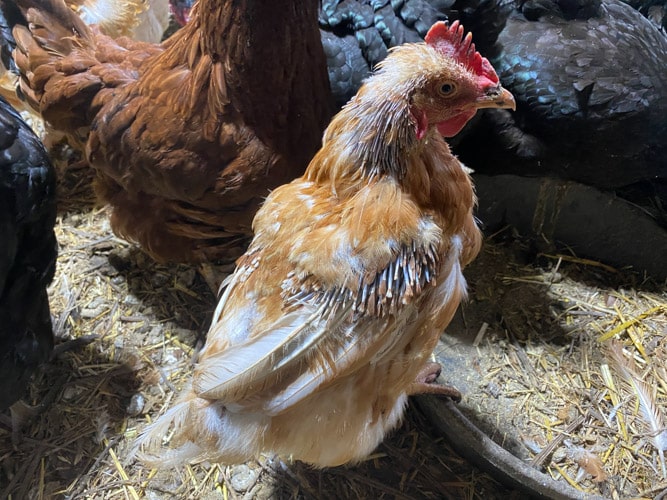 It's the "sad looking chicken" time of the year…aka molting. 😖
This means a lot of their feathers fall out and fresh new ones grow in. So for awhile, it looks like they narrowly escaped being eaten by a coyote 😵 but the good news is they will be as good as new soon!
(It has always mystified me why God makes their feathers fall out during the coldest time of the year. 🤷‍♀️ Perhaps chickens aren't supposed to live in the Midwest. Perhaps you're wondering if ANYONE is supposed to live in the Midwest during the winter. 😄)
Molting also causes a drop/stop altogether of egg production.
There were a couple weeks there about a month ago where we didn't see one egg for several days.
Then it went up to 1-2.
Then 6-7.
But molting must be coming to an end somewhat soon, because the other day, we had 12!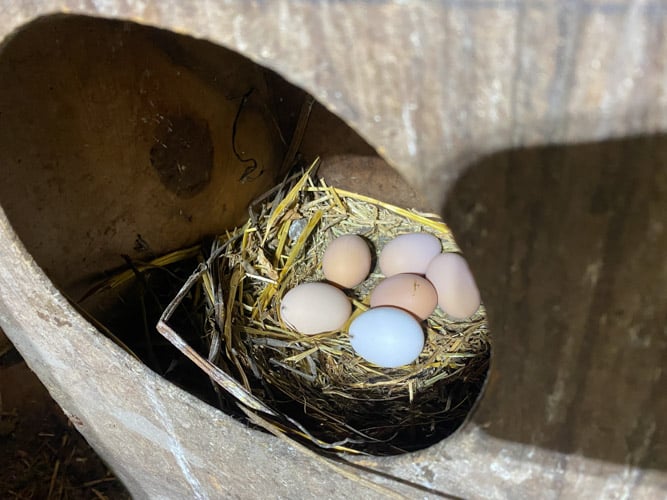 Since eggs have a long shelf life when refrigerated, we've been scrimping on eggs saved up since October. But now that the egg production seems to be on the rise, we can go back to deviled eggs, egg bakes, scrambled eggs, omelets, fried eggs, etc! 🍳 Yum!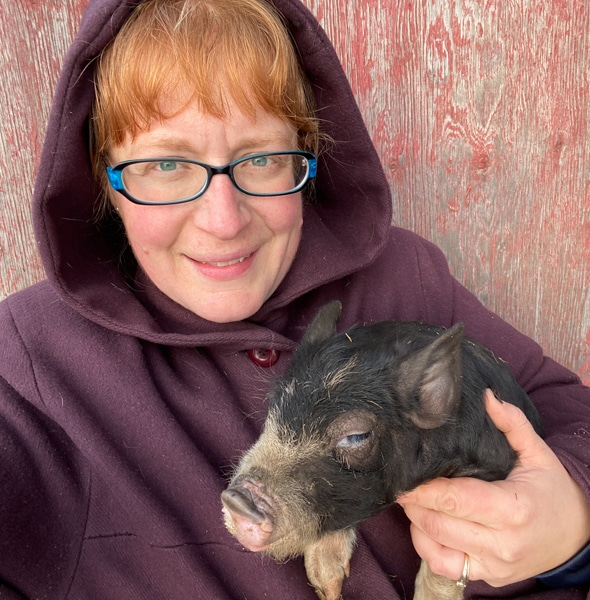 ---
Pork/eggs used in this recipe: