A couple weeks ago I shared a Mexican recipe.
And since I'm still on a Mexican kick, I couldn't resist and made this one the other day too.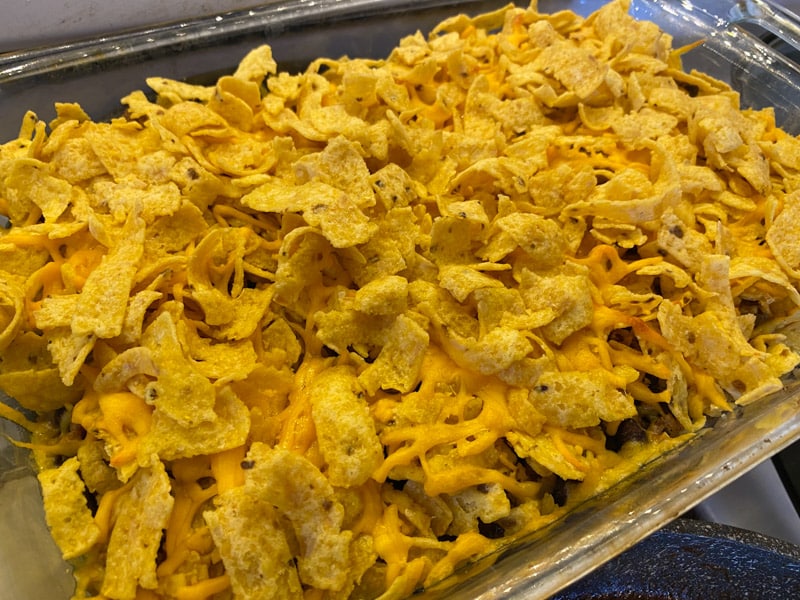 Why all the taco tastes all of a sudden? It's always been a favorite for me, but I'm of the opinion that due to our baby expected in the fall, my cravings have drastically intensified. Especially at this time of morning sickness and food aversions. Anything that sounds good, I'm going to make and eat and be thrilled it's making my tummy happy!
Ingredient notes
This recipe can take either beef and pork. Unfortunately, the smell of browning beef has not been a favorite lately, so it's a good thing we have lots of ground pork in the freezer! You can easily make Mexican food with ground pork as you could with ground beef.
I also wanted to make this recipe stretch to another meal for our large family, so I divided the meat in half and make the rest of the recipe with just half the meat. Now I have a container of already prepared meat mixture in the fridge ready to make another pan for another quick meal!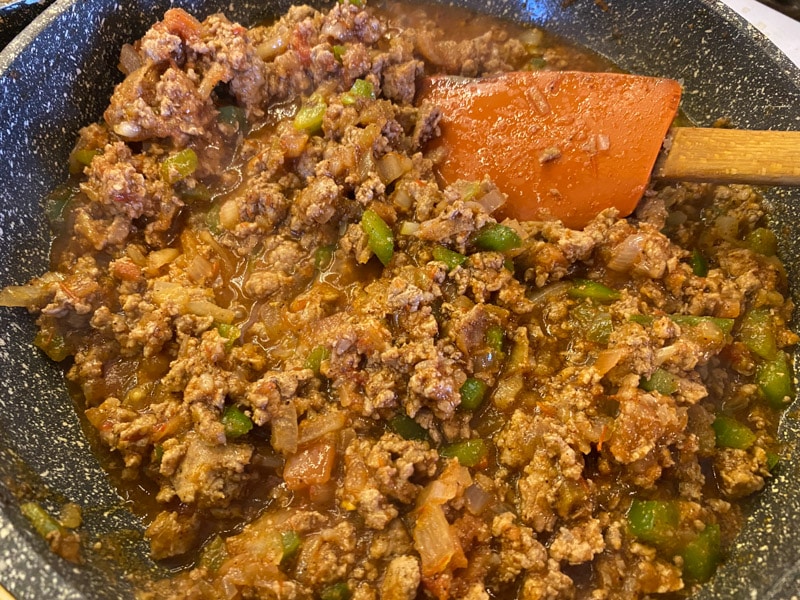 I make my own taco seasoning, to cut out unwanted additives and for the general convenience of going to the cupboard and combining spices I already have, rather than having to remember to buy packets of taco seasoning.
Do you make your own salsa? This would be a great recipe for it. I haven't yet, unfortunately, but maybe sometime if I can get all the veggies to grow in the garden! The fresh onions and green peppers add a bit of fresh summer to it though!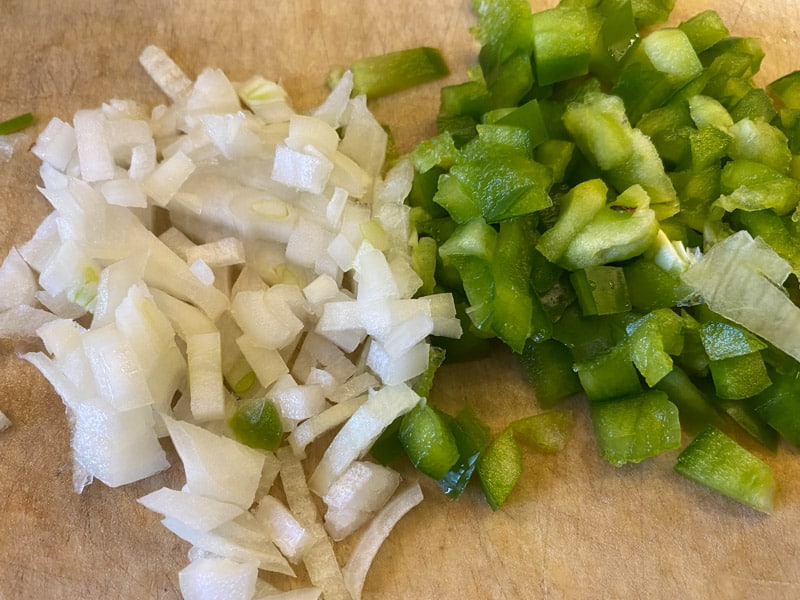 I noted canned black beans, you can certainly cook them on your own ahead of time too. If you do, add a little additional water to the meat mix to meld the flavors together better. Yum!
---
Chips….sour cream…cheese….green onions…black beans…and of course the ground pork. Yum…my mouth is watering all over again!
So, without further ado, here's the fabulous recipe featuring Mexican food with ground pork!
See what you think 👇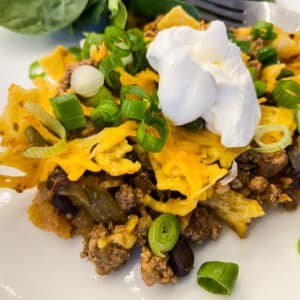 Frito Pie with Ground Pork
Frito Pie with ground pork features spicy Mexican flavorings, mixed with our fresh meat and corn chips with cheese.
Ingredients
1

lb

ground pork or beef

1/4

cup

chopped onion

1/4

cup

chopped green peppers

1

pkg

taco seasoning

or 1 tsp each chili powder, garlic powder, onion powder and cumin and 1/2 tsp salt

1

cup

salsa

mild or hot, depending on preference

2

cans

black beans

not drained

1

bag

Frito style corn chips

2

cups

shredded cheese

chopped green onions, jalapenos, green peppers or onions

garnish, to taste

sour cream

garnish, to taste
Instructions
Brown ground meat with onions and peppers.

Add black beans (with liquid), taco seasoning, and salsa to the meat. Stir and cook for another 5 minutes.

Cover bottom of 9×13 pan with half the bag of chips. Cover the chips with half the cheese.

Add the meat to the top of the chips and cheese.

Cover the meat with the rest of the chips and cheese.

Bake at 350°F for about 15-20 minutes, until the cheese is melted and bubbly.

Serve with a variety of different taco-related toppings.
Notes
This recipe has a lot of meat. It can easily be divided in half…refrigerate the other half of it and make a second pan of the casserole for easy leftovers. You'll need another bag of chips and more cheese.