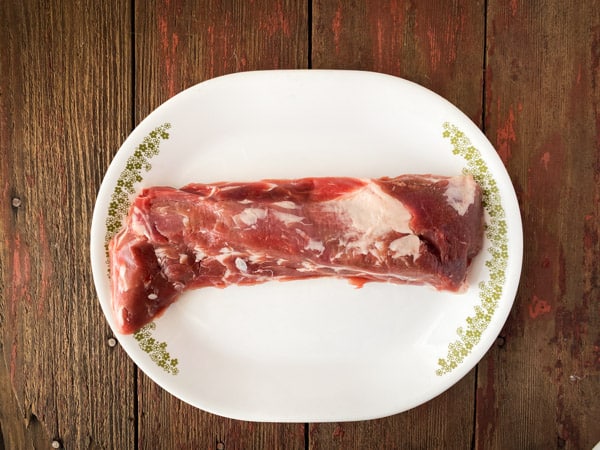 Tenderloins come from the loin part of the pig, along the back, the same place as the pork chops. As a matter of fact, if the tenderloins aren't removed and packaged on their own, there is a bit of tenderloin in each center cut pork chop. How cool is that?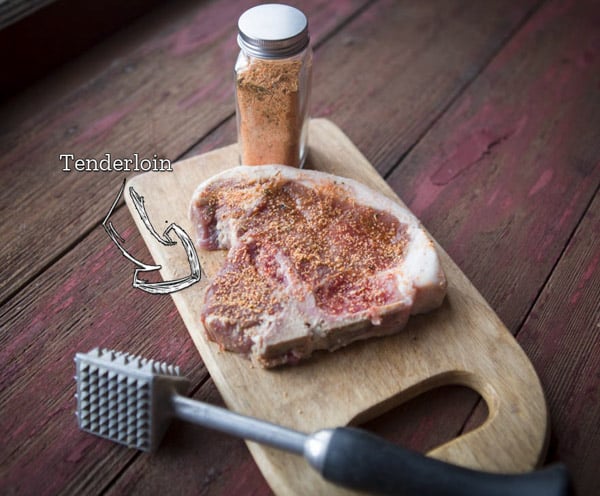 I researched a little on how to cook it and what seasonings to use, and I found a recipe that favored butter and garlic.
I'm pretty sure anything with butter and garlic will be mouth watering.
You try it and see what you think. 😋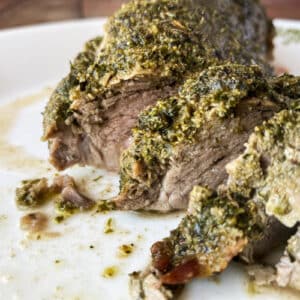 Butter and Garlic Pork Tenderloin
This herb covered pork tenderloin will melt in your mouth and leave you wanting more. Plus there's butter. A lot of it. Can it get any better than that?
Equipment
1 baking pan that fits the tenderloin

1 meat thermometer with long wire (so probe is in the oven and screen is outside the oven for monitoring)
Ingredients
1

pork tenderloin

about 1.5lbs

2

tbsp

oil or bacon grease

4

tbsp

butter

1

tsp

salt

or to taste

2

tsp

garlic powder

2

tsp

each of basil, oregano, thyme, parsley and sage
Instructions
Preheat oven to 350 degrees.

Thaw 1 frozen pork tenderloin completely.

Cover both sides of the tenderloin with salt.

In a large pan with heated oil or grease, sear the outside of the tenderloin for about 5 minutes on each side on medium to low heat. Outside should be a nice brown.

Put the tenderloin in a baking pan and cover with the spices.

Cut the butter into thins slices and cover the tenderloin.

Put your meat thermometer in the thickest part of the meat.

Cover the baking dish and put in 350 degree oven.

Watch meat temperature and remove from oven when it reaches 145 degrees.

Let meat rest, covered, for about 5 minutes to retain juices. Temperature will rise about 5 degrees, that's fine.

Remove cover, slice meat against the grain and enjoy with potatoes or vegetables!
---
A peek at our week, end of January 2022
We are working to stay warm here this week.
Brr…this picture just looks cold.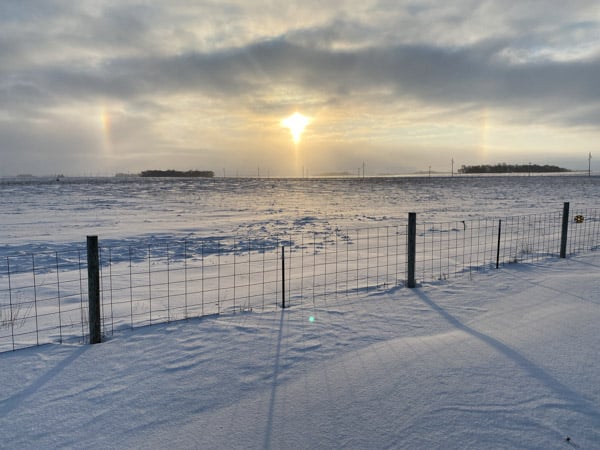 Perhaps I should frame it and display it in July when cooler weather is a distant memory and perceived impossibility….mental air conditioner. 🤔
Even though it's cold, we decided to go to Red Wing for a day this past weekend. It was so relaxing to see different things for even just a short time.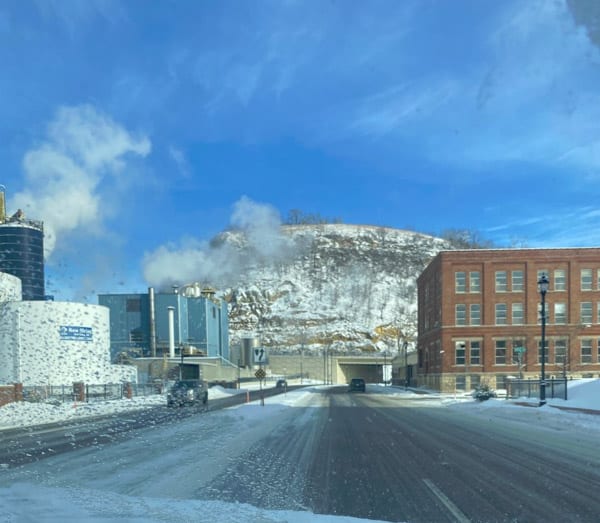 Hopefully we can go back sometime during the warmer months and climb "Barn Bluff" in the picture above. It was a pretty town in the snow, but I'll bet it's just beautiful with everything green!
For the last few years, the kids have asked to go ice-skating. We have gone several times at a local lake. But I've thought…we have land…and water…surely we can make something here! It seems the low spots are in areas that need to have tractors/cars over them or where the hoses can't reach. However, the other day I happened to look at the pig wallow area and wonder if it would work. At the time of the year, the pigs aren't using it!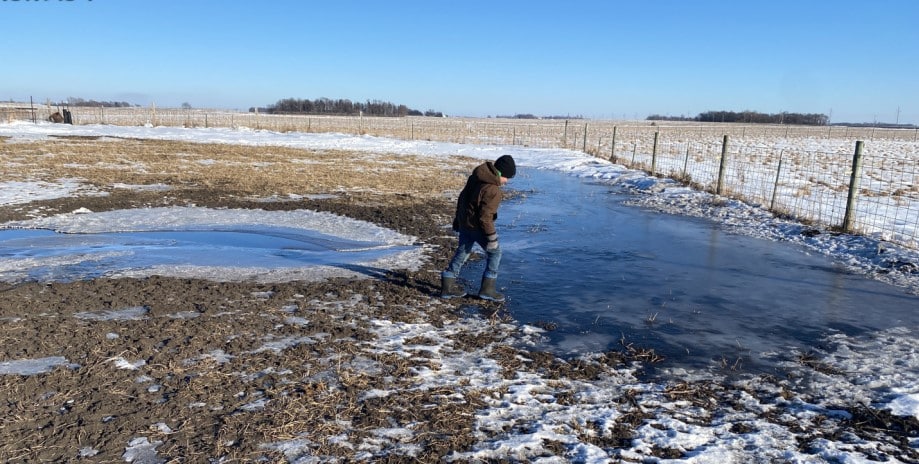 We've added water a couple times now….we'll see how it goes. 😉