It's cold here.
Like -13, windchills of -35. And a low tonight of -21.
I try not to think about it. 😵
But my mind has been on soups lately, which is a much nicer thing to think about! 🍲
Here's one I made the other night: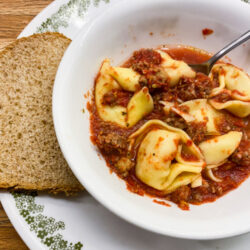 Italian Tortellini Soup
Warm up on a cold winter's day with this recipe featuring farm fresh pork sausage.
Ingredients
1

lb

breakfast seasoned pork sausage

farm fresh

5

28 oz

cans of crushed tomatoes

or 1 gallon of crushed fresh tomatoes

1

46 oz

jar of tomato juice

1

tsp

each of basil, garlic, oregano, rosemary and salt

or 1 jar of spaghetti sauce

1

8 oz

package of tortellini
Instructions
Add all tomatoes to a kettle large enough to hold them, with a little space extra to add the tortellini later.

Add all seasonings (or jar of spaghetti sauce.)

Add pork sausage to kettle of tomatoes.

Heat up and simmer tomatoes on a slow heat for about 30 minutes.

Cook the tortellini according to package directions.

Drain water and add tortellini to soup.

Serve immediate to keep the tortellini from overcooking.
I love this recipe. The kids and husband love this recipe. Win-win! 😉
Plus it's simple with only a few ingredients.
If you're thinking this looks like a great recipe to try, be sure to order your seasoned pork sausage from me and you'll be part of the way there to making a flavorful, warm-you-right-up, meal.
---
Farm News January 6, 2022
I find it fascinating how farm animals handle the various extremes of MN weather.
Cattle don't really like the cold or hot. They grow best and are the most comfortable in shade or a bedding packed shelter.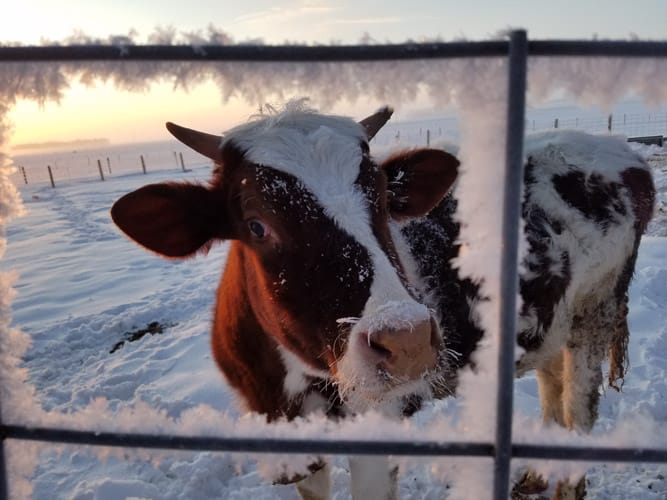 Sheep don't love the extreme heat (can you blame them…we can at least take our wool coats off in the summer!) but overall they do ok most of the summer. Winter doesn't seem to bother them much at all. I've seen them sitting outside in the middle of a blizzard calming chewing their cuds. 😂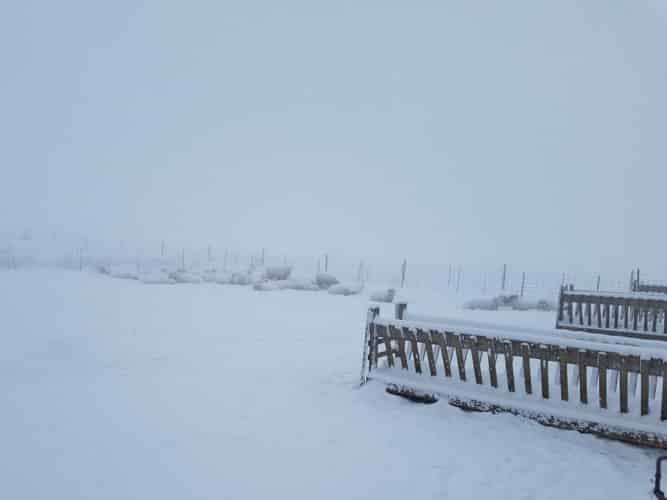 Pigs dislike heat, but love muddy wallows and shade for cooling off. They don't love being outside in extreme cold and instead chose to bury themselves in several feet of bedding for warmth. On the coldest days, the barn is noticeably warmer than the outside temp, sometimes my glasses fog up! They know how to keep warm.
If you've never seen pigs in the winter bedding, take a look at this video. So amazing…just look at that steam!
From all us here, with 2 feet or 4 feet, we wish you a happy and healthy start to your new year! 🎉
Naomi and the gang