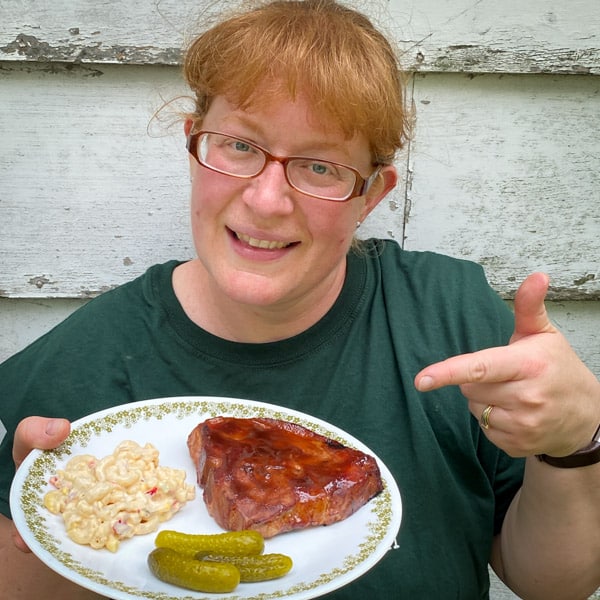 Hey, I'm Naomi Johnson!  We grow tasty pork on our farm and I'm here to show you how to cook with it. May you bring easy, simple and extraordinary food to your next meal. 
This crock pot pork roast, topped in tangy sauerkraut, is easy to prepare and great to come home to at the end of a busy day.
Enjoy this stove top pork chops recipe, smothered with sautéed mushrooms, and in a creamy wine sauce that's also dairy free!
This pizza casserole is an easy way to make pizza for a group, with leftovers ready for another meal. A sure family favorite.
New! All Pork Snack Sticks