It's amazing what fresh air, dirt and an alternative grain diet will do for your food.
All natural, fabulously delicious, soy/GMO free pork.
Here's to your family having better, healthier pork.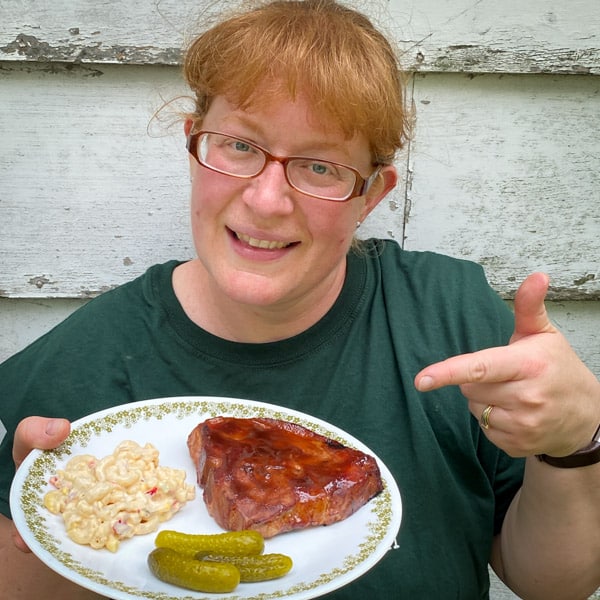 Hi! I'm Naomi Johnson from Gibbon, Minnesota and chief pig scritcher here at Piggery Run Farm.
As one of the few farrow to finish small-time pork producers in the state, I am proud to say our hogs are raised in a laid back, low-stress environment for the entire time they are with us.
This means the hogs are happy and happy hogs make great tasting pork.
Ready to try some?  You'll never look back to anything else. 🥰
Recipes featuring farm freshness
Frito Pie with ground pork features spicy Mexican flavorings, mixed with our fresh meat and corn chips with cheese.
This macaroni salad recipe is perfect for any summer family gathering and pork grill-out.