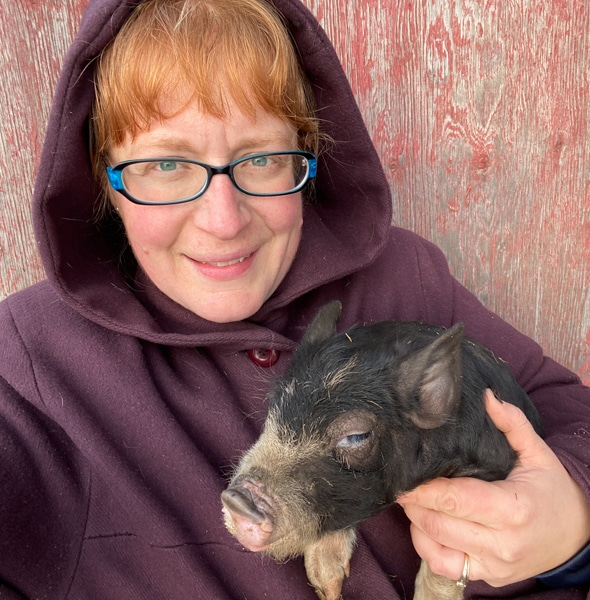 Hi! I'm Naomi Johnson from Gibbon, Minnesota and I am happy to share my yummy bacon with you!
Well, wait.
Does anyone actually "share" bacon with anyone? 🤔
In this case, I can tell you I'm THRILLED to share my off-the-charts delicious pork with you!  This is a secret hard to keep.
(Plus, I have a hidden stash so we can feast when no one's looking… 🤫)
Scroll down to see more of this porky goodness to make your own stash………………….
It's amazing what fresh air, dirt and an alternative grain diet will do for your food.
All natural, fabulously delicious, soy/GMO free pork.
Here's to your family having better, healthier pork.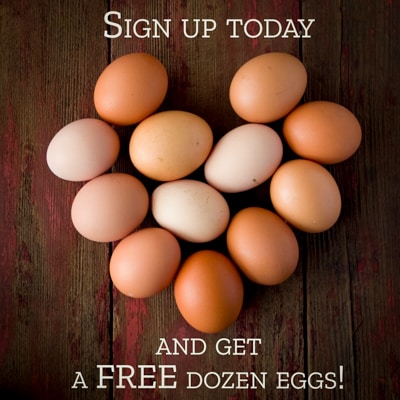 Our meat is born and raised right on our south central Minnesota farm.
They grow up on a variety of locally grown grains such as barley, wheat, lentils, buckwheat, rye and are non-GMO and soy free.
Our hogs love their mud, fresh air, and room to run.