Fresh from our chickens to your breakfast table!  Our chickens enjoy life free-ranging our barnyard in search of bugs, grains and greens. Bright yellow yolks show the nutrition and flavor in each egg.
When you purchase these eggs, you are also supporting our farm children!  The children at Piggery Run Farm and Blissful Bee Pastures are in charge of taking care of the chickens and collecting eggs every day.  Thank you for your support!
Eggs are sold in 1 dozen cartons.
This item is available for delivery!
Where to get your meat before Christmas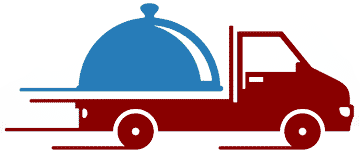 Twin Cities, Minnesota
🚐 The next delivery date: December 7th and 21st, 6pm for Burnsville, about 6:45pm for Eden Prairie
🚐 Location: 2600 W 140th St, Burnsville, MN 55337 (a residence) 
🚐 Location: 9995 Spring Rd, Eden Prairie, MN 55347 (Frederick Miller Spring)
🚐 How it works: Just place your order with payment via PayPal or Venmo and we'll bring it to this location at that time!  Please meet me there to pick up your meat.
Piggery Run Farm Store, Gibbon, Minnesota
🏠 You can pick up meat right on our farm weekdays and most Saturday mornings.
🥓 Location: 64060 300th Street, Gibbon, Minnesota 55335
Place your order and I'll message you to set up a pick up time!
*Did you know you can pick up meat directly from our farm any weekday and some weekends? If you place an order online, just select "Piggery Run Farm" from the Delivery Option dropdown and I'll follow up with you to pick a good day! Hope to see you soon!