100% grass-fed lamb, ground, 1lb
Get 25% off your order if you pick it up at our local farm store in Gibbon, MN!
100% grass-fed lamb, ground, 1lb
This 100% grass-fed lamb is raised right down the road at Blissful Bee Pastures.  They believe that a balanced pasture makes healthy animals and delicious meat.  This lamb is perfect for any meal and will help your family eat their best.
Buy in bulk and save with 2lb, 5lbs, 10lbs or 25lbs of lamb in one purchase.
How to get your meat 
Shipped to you:
We ship pork to the Midwestern states (Minnesota, Wisconsin, Iowa and South Dakota).   Shipping is free for orders over $99.  There is a $24.99 charge for shipping orders less than $99.
We can ship to the rest of the US (other than Alaska and Hawaii) but there is a $34.99 shipping charge for every order (no free shipping option - sorry!).
Sorry, we are not able to ship eggs, 1/2 and 1/4 hog bundles or custom processed hogs.
Local Pickup:
You can pick up meat at our local store location in Gibbon or on our farm, most weekdays and Saturday mornings.  There is a 25% discount for local pickup.
Both options are available via the Checkout process on this website and charges/discounts are shown there.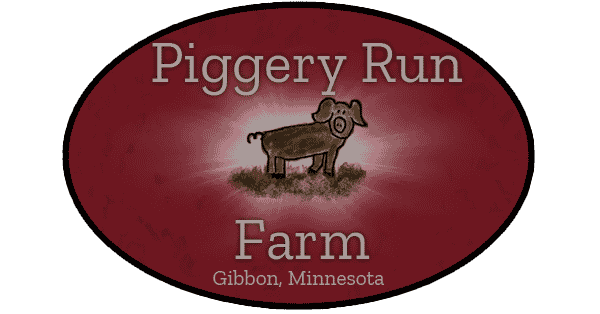 Our promise to you...
We do our best to grow pork for you the way we want to feed our own family.
We look to provide a non-corn, soy and GMO lifestyle for each of our growing pigs, but sometimes feed availability has limitations.
We always provide GMO free feed and an outdoor lifestyle to our pigs, but due to weather related growing conditions and some recipes created by the meat processor, certain cuts of meat may not be entirely corn,  soy and GMO free.
To learn more about the nutritional value of your pork, view any pork cuts individually, or contact us for any questions!
We appreciate your business!
Naomi and the gang
This summer coleslaw is the perfect side dish to your favorite grilled meat.
This crock pot pork roast, topped in tangy sauerkraut, is easy to prepare and great to come home to at the end of a busy day.
Enjoy this stove top pork chops recipe, smothered with sautéed mushrooms, and in a creamy wine sauce that's also dairy free!